By- Vartika Singh
6th January, 2023.
Effective writing is the one particular skill that is crucial in every industry and profession. The job market is looking for candidates who can communicate their ideas clearly and concisely in writing. The global workforce is pushing students and job candidates to develop their communication skills over time.
 Regardless of your domain, job, or area of expertise, you must be an effective communicator if you want to advance in your career.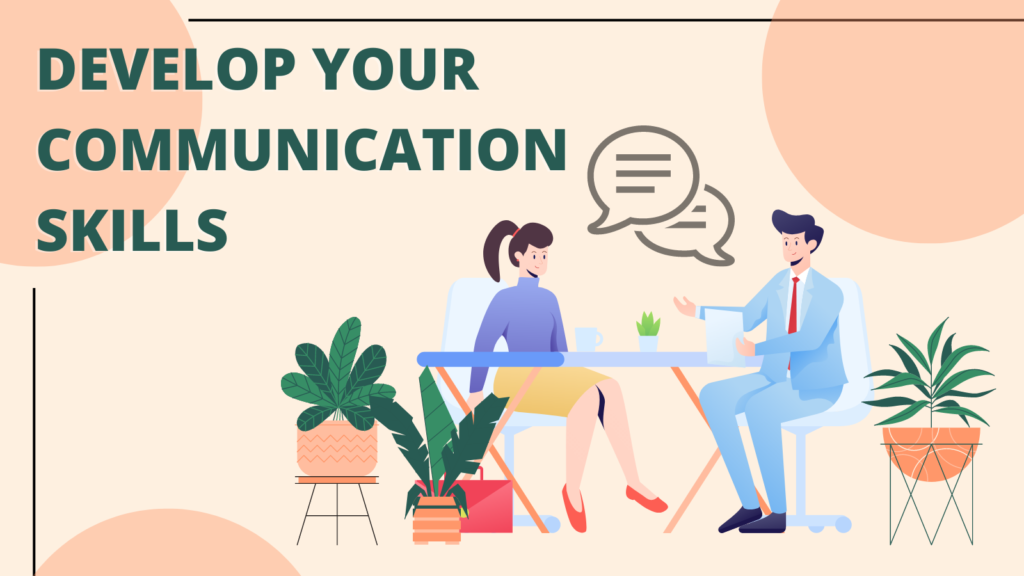 Verbal, nonverbal, and written communication all take three different forms. All three types of communication are critical in the business sector. Effective written communication is a skill that is highly valued. Whatever position you hold in a hierarchy, being able to write well is a valuable skill.
What are the Benefits of Business Writing Skill?
There are numerous applications for this ability. You must use it when writing business documents such as emails, letters, reports, company brochures, presentations, specific case studies, and updates for social media. The advantages that a good writer can receive are: –
A good writing skill ensures Effective Business Communication
A company can connect with partners and stakeholders through business correspondence. You must be proficient, thorough, and informative in everything you write. As a result, the recipients will understand your message clearly. The subordinates will struggle to understand a text if it is poorly written and organised. It's possible to misinterpret the message.
An employee Distinguished on the basis of his or her writing skills
Professionals excel at crafting concise messages. Employers value these individuals. Hiring managers seek out these people for this reason. If you already work, develop your writing abilities to set yourself apart from your colleagues. Senior management generally has a better opinion of a worker who can produce excellent documentation.
Your written pieces show your credibility
People with strong writing abilities showed as more trustworthy and reliable. Proof is simple to find. Consider receiving an email that contains strange acronyms and misspelt words. What will the receiver think of the sender at first? There are only two choices. And none meet the sender's standards. Either the person lacks competence and disregards proofreading, or they are simply stupid.
This skill will particularly demonstrate your intelligence
How you come across is extremely important, even if your job doesn't involve much writing. Minor grammatical or punctuation mistakes might be present. However, people are aware. And they frequently believe that poor writers are less intelligent than those who are. You will come across as smarter than a colleague whose work just covered up with errors if your documents are flawless.
It will boost your Professional confidence
Each business document serves a specific purpose. A business proposal is there to entice investors or partners. To reach potential customers, you send emails. Making a report with your boss in mind. When written communication helps a company complete another project successfully, you gain inspiration and self-assurance. Also, writing itself becomes simpler.
It will represent you as more influential
You can influence others to help you reach your goals by having effective persuasion skills. Professors give their students writing assignments so they can hone these important skills and get them ready for the workforce. You should sound convincing when outlining a novel concept to your manager that can enhance a process. Your ideas must effectively convey in every paper.
Business Writing will help you to build a solid web presence
Presentation is the key to doing business. Owners strive to establish a strong online presence. It aids in the discovery of the business and its goods by potential customers. They establish websites, blogs, and social media accounts to achieve this objective. Here, high-quality content is a key consideration. An employee who can effectively represent a company and persuade customers to purchase goods or services is indispensable.
Therefore, these are the advantages of being an effective communicator, and you now understand the significance of communication, particularly written communication. You must be an expert communicator if you want to advance quickly in your career. How do you manage that? Hireyy can assist you with it
Hireyy ATS Package-
Hireyy's ATS package is one of the most effective career-building tools available. The ATS package contains three sub-packages. The first is the introductory package. This package costs Rupees 174 per month. It comes with four instant referrals and a 2800% guarantee interview. The next package is an expert package, which costs Rs. 416 per month. It includes four interview mock rounds and a LinkedIn optimizer, and the Intermediate package costs Rs. 383 per month and includes four interview mock rounds.
The mock round conducts with a specialist in order to give the candidates a practice of an actual Job interviews. It is a very flexible program because it contains recorded sessions that you can watch at any time if you missed any, and there are many other features as well. For more elaborate details https://hireyy.com/
Check out our YouTube Channel- https://www.youtube.com/@hireyy
Also read our previous blog- https://hireyy.com/2022/12/how-to-train-communication-skills-for-the-best-jobs/
We wish you luck on your job search. You will be hired for the ideal job if you have the necessary skills and a strong resume. Hireyy will be at your leisure at all times.