Game development and game developer jobs have taken a leap in India as the gaming industry grows in the country. From mobile to desktop, a craze for video games brings with it a promising future for programmers and coders interested in gaming. Game developer posts are being offered by many Indie as well as big studios in India. If you are a coder and interested in game development, there are studios and companies actively recruiting.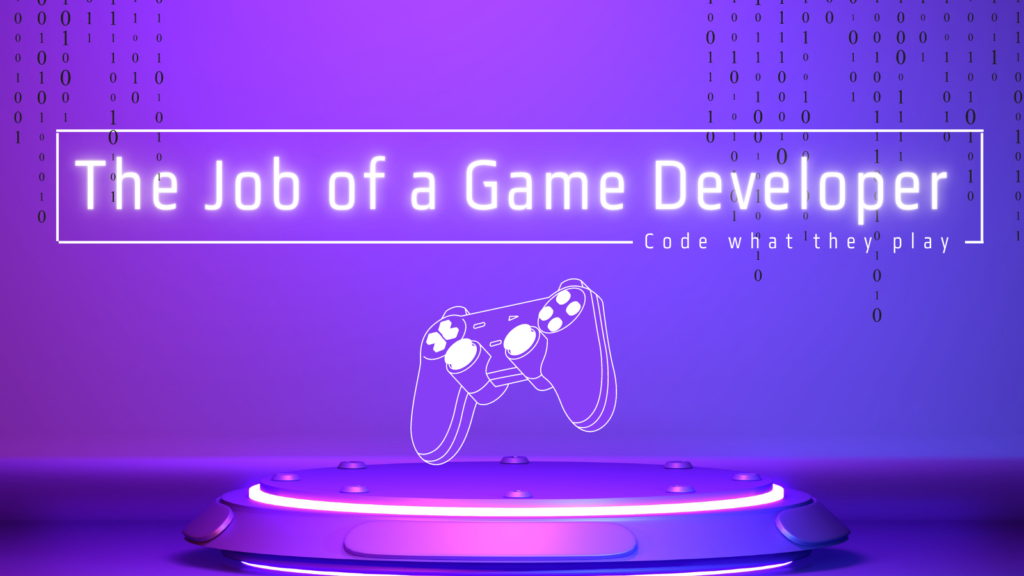 A game developer job requires you to have a grasp on coding and programming languages like Java and C++. Simultaneously, a knowledge of 3D Modelling, design and sound can also increase your chances to get a game development job. As a game developer, you have to use code to fulfill the requirements of the game. You also have to make an efficient platform or engine for it to run on. Generating ideas and blueprints for games is another part of this job. To completely understand the nuances of the job, we must focus on the responsibilities of a game developer.
What a Game Developer job demands:
Take a game idea or vision and use programming to create an effective and bug-free code.
Have a clear goal in mind before starting to code.
Stick to deadlines so that quality checks, bug checks, etc. can be done before the game is ready for launch by the studio.
Have an understanding of modelling and concept art so that you are able to communicate with designers and artists for the game's development.
Know how to create character animations and models either or both on 2D and 3D formats, as required by the company.
Have audio and visual arts understanding, since these are also very important parts of any game development.
Have a creative flair which you can bring to the game.
Make a strict pragmatic strategy instead of lofty ideas and make sure your idea is achievable.
Make sure that your code is high quality by running multiple tests and runs.
Focus on the refinement of what you have produced instead of adding more.
Check the game for bugs, coding errors, etc. before it is ready for launch.
What skills you need to possess for the job:
If you have a past working experience in game development or coding and game design, you will be a favorable candidate.
A solid grasp on programming languages like Java, C and C++ is required for the coding of the games.
Most companies require a degree in Computer science or software engineering.
Communication skills are a must as you need to collaborate with designers and audio engineers to complete the game development.
While larger studios require a specific qualification, some small studios like Wozo Gaming hire people with just experience in coding.
A creative mind is another attribute that studies look for.
Indie studios focus mostly on a person's experience with game development.
One must be aware of the latest gaming standards, trends, technologies and engines in the market.
Additional knowledge of Visual design, audio design, character modelling, etc.
Know the use of SVN, git hub, and other data repositories.
Game Developer demand in India:
India receives 1% of the 198-billion-dollar gaming industry revenue.
In the COVID pandemic the gaming industry saw an exponential rise in its player base. Games like Ludo King became the most-played mobile game by an Indian studio, Gametion Technologies Pvt. Ltd. It earned 20 million in 2020.
The Indian gaming industry is growing at the rate of 27% per annum. The AVCG task force announced by the Indian government aims to create 1.6 lakh job opportunities in gaming in India in the next few years.
The coming years might even increase the funding to the industry from 1% to more. This means income hikes and job safety has a high possibility in India in the next few years.
But as of now, the competition to get a job as a game developer is very high, with every software engineer graduate wanting to step into this profession. The companies hiring are mostly Indie and small studios. They have a much lower workforce capacity making it harder to get into the industry as a developer. While experience and qualifications are very important to be mentioned in the resume, interview skills need to be high as well.
The Hireyy ATS package is a must-have, as it not only provides Industry vetted resumes by experts but also gives you domain referrals and one on one mocks with industry veterans. Hireyy also provides 2800% more assured resume shortlisting, career support and 18 days average hiring from domain recruiters, in the starter ATS package of Rs. 174 per month. Hireyy can help you connect with alumni and partners at Deloitte, Microsoft, Google, etc. and get referrals from people in high positions. You can connect with Hireyy on LinkedIn as well where you can further build connections with alumni and build a network of industry experts.
Also check out: How to get a job with a low GPA
Check out our YouTube channel.